Join NYCoRE for its June Monthly Meeting!
Final Meeting of the 2011-2012 school year
This month's political educations piece:
The Disappearance of Black and Latino Teachers, the Experiences of Teachers of Color, and their Effects on Students, Schools and Communities
If you have trouble viewing or submitting this form, you can fill it out online Monthly Meeting On-line Form
As an organization, NYCoRE is committed to racial and economic  equality. NYCoRE's People of Color group (NYCoRE-PoC) is a group of educators of color who are committed to fighting for social justice in our school system and society, by organizing and mobilizing teachers,  developing curriculum, and working with community, parent, and student groups.
At June's member meeting we will engage in a critical exploration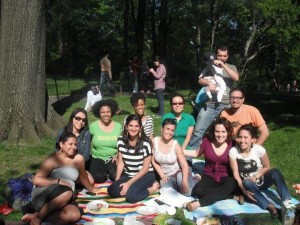 of the "disappearing" of teachers of color in our public schools, a trend
that has increased dramatically in the past eleven years under Mayor  Michael Bloomberg. In this presentation, we will share information that  aims to illuminate the factors behind the disappearance of Black and Latino  teachers and its effects on students, schools and communities. Finally, we will discuss how NYCoRE can collectively work to support teachers of color in our group, increase recruitment and retention of educators of color, and maintain a commitment to anti-racism in our organization.
Date: Friday, June 15, 2012
Where:NYU Pless Hall 3rd Floor Lounge
82 Washington Square East
Time: 6:00 to 8:00 PM
There will also be a NYCoRE 101 Session at 5:30 for folks who are new to NYCoRE and who would like to hear more about the organization and ways to plug into it.
If you are interested, please RSVP on the form below, or go to the Monthly Meeting On-line Form
If you would like to facilitate a breakout group,  please e-mail Rosie at Rosie@nycore.org
Some food will be provided.
Please bring ID
Please RSVP to give us a head count for food, and to notify security.
Thanks, NYCoRE Member Committee
http://www.nycore.org
Support provided by the Union Square Award, a project of the Tides Center.