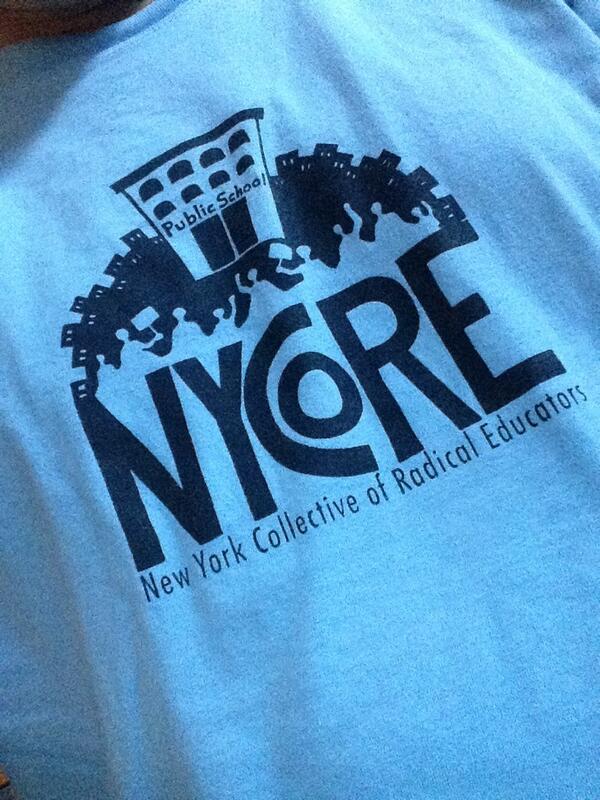 Hi NYCORE community!
We're really excited to host 2 new study groups this fall.
The Right Work: Emergent Strategies in Our Schools
NYCORE-CREATES! (opens up a space for artists / creatives / educators within NYCORE that is rooted in collaboration, social justice, and imagination.)
We are committed to our intention of building community and studying deeply with members who have prioritized nycore and our work.
These study groups will meet three times, on Friday evenings.
October 19th,
November 16th
December 14th
That being said, we are keeping these study groups small: there are # spots open for each group.
Please check out the Eventbrite and register if you're able to join us.
Please follow and like us: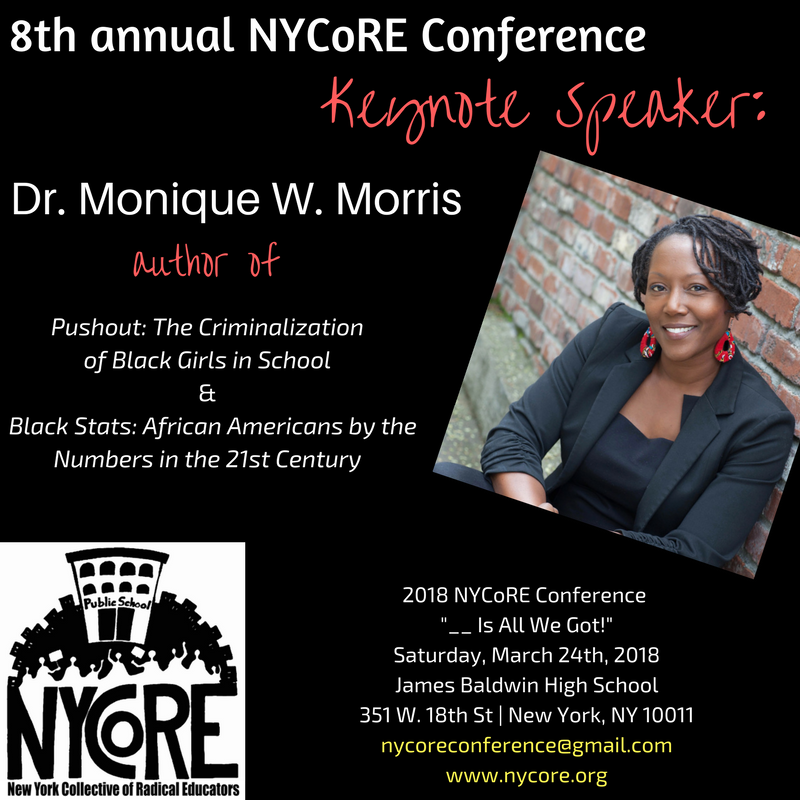 Conference Schedule
Registration and Breakfast – 8:45 – 9:30
Opening and Keynote – 9:30 – 11:00
Workshop Session 1  –  11:15 – 12:45
LUNCH  – 12:45 – 1:45
Workshop Session 2  – 2:00- 3:30
Workshop Session 3  – 3:45 – 5:15
Community, cookies, coffee and raffle- 5:15 – 6:00
After Party – 6:30 – 10:00  (McKenna's Pub, 250 W. 14th St. 21+)
Exhibitor Tables All Day (3rd-floor hallways)
Workshop Schedule and Descriptions
Click here to download or view Workshop Descriptions as a PDF.
Updated Workshop Schedule
Youth Track Workshops
Please follow and like us: