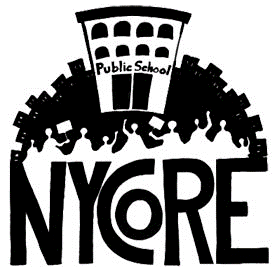 Thank you for visiting our website.
Core and Active members are currently meeting to determine what the scope of this year will look like, so member meetings have been put on hold. If you are looking for ways to get involved, we will be hosting a few workshop/events this fall, and in the spring we will have our annual Inquiry to Action Groups, NYCoRE Conference, and an end of the year school party.
Thanks for checking us out.
Feel free to keep checking our website for more information, and/or subscribe to our listserve.
Thanks—
The CORE of NYCoRE