RSVP for NYCoRE's General Meeting – Friday, February 22nd
Learn MORE about the Upcoming UFT Elections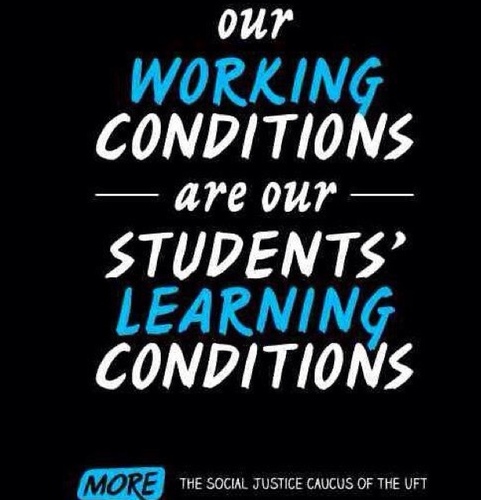 The UFT election season is right around the corner and it's time to meet the candidates. Join NYCoRE and the candidates from the Movement of Rank and File Educators (MORE) to discuss the UFT elections and the MORE platform. Some of the panelists include Julie Cavanagh, MORE's Presidential Candidate, and Brian Jones, MORE's Secretarial Candidate.
In addition to our political education piece, there will be more ways to engage in critical discussions around issues affecting education.
Check out the following breakout groups:
Anti-Racist White Educators Group

People of Color Working Group of NYCoRE

UFT 101 – Join UFT members to learn more about the your rights as UFT members and the structure of the UFT.
MORE UFT Election Campaign – Join MORE members to discuss ways to be involved in the upcoming elections.
New Teacher Group – Join other newish teachers in NYC to discuss issues affecting you and your classroom.
Conference Planning Committee – Members will continue their awesome work of planning this year's conference. Registration is open!
Location:
NYU Pless Hall 3rd Floor Lounge
82 Washington Square East
New York, NY
Time: 6:00 to 8:00 PM
There will also be a NYCoRE 101 Session at 5:30 for folks who are new to NYCoRE and who would like to hear more about the organization and ways to plug into it. If you are interested, please RSVP here.
Some food will be provided
Please Bring ID
Please RSVP to give us a head count for food, and to notify security.
For questions, or if you would like to facilitate a breakout group, please e-mail Rosie at Rosie@nycore.org
Thanks,
NYCoRE Member Committee
http://www.nycore.org