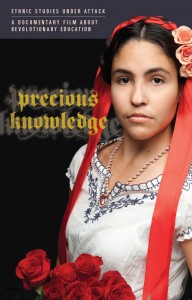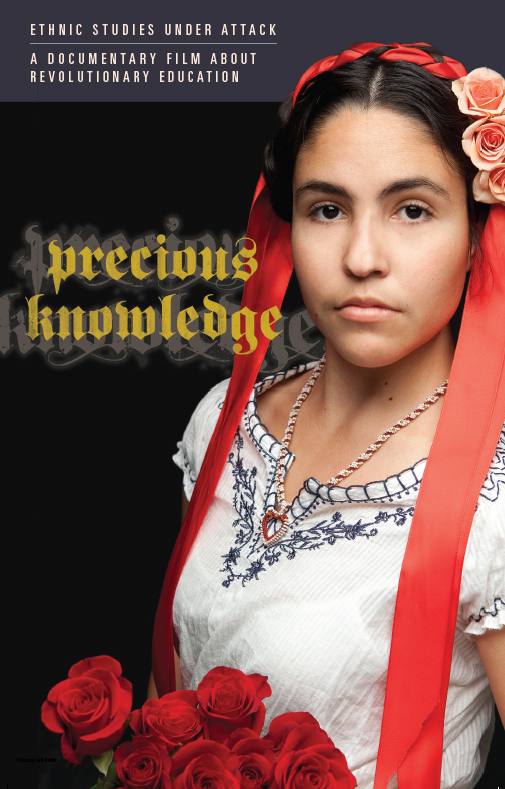 PRECIOUS KNOWLEDGE FILM SCREENING @ THE SCHOMBURG CENTER
Saturday, November 12, 2011, 3-7pm
Event Summary:
Over 200 New York City educators and allies came out for a screening of Precious Knowledge, a film chronicling the struggle for Ethnic Studies in Arizona on November 12, 2011.  Held at the  Langston Hughes Auditorium at the
Schomburg Center for Research in Black Culture,
the audience was joined by two Tucson teachers from the Mexican American Studies Program who engaged in a discussion on the importance of the struggle and how it is connected to issues here in New York City.  A screening was also held earlier that day specifically for young people to learn more about what is happening in Tucson.  The screeenings, co-sponsored by NYCoRE, Latino Educators in Independent Schools and Celebrate Cesar Chavez, raised over $4300 to support Save Ethnic Studies, an organization that is supporting the legal costs of the 11 teachers that are suing the state legislation that attempts to ban their classes. For more information or to donate, visit 
http://saveethnicstudies.org/index.shtml
Precious Knowledge Trailer from Ari Palos on Vimeo.
---
Event Footage
Pictures
Video

Footage from the screening.
TUSD teacher Curtis Acosta