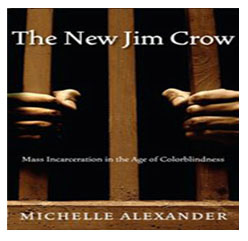 NYCoRE invites you to join us in a second discussion of Michelle Alexander's book The New Jim Crow: Mass Incarceration in the Age of Colorblindness.  We will discuss the content of the book as well as consider how these ideas relate to education.
Thursday, October 13th
5:00 pm – 7:00 pm
NYU Barney Building
34 Stuyvesant Street

5th Floor
RHCTD Conf. Room
Please bring picture ID
NOTES
1. Discussion group will be capped at 15 people due to room capacity.

2. YOU MUST HAVE COMPLETED THE BOOK BY OCT. 13TH