RSVP for NYCoRE's May General Meeting:
Exploring Trauma and Healing in Our Schools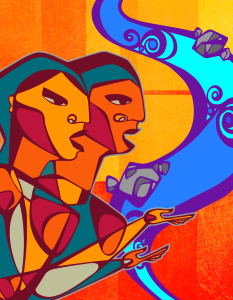 Join the NYCoRE community as we explore the impact trauma has in our lives and our students' lives. Research will be shared along with strategies that have proven to nurture, grow and heal both young and old alike. This month's meeting will feature Good Shepherd's Director of Partnership and Transfer Schools, Rachel Forsyth. 
After our political education piece, break out groups will continue on-going work. Join us as we prepare for the May 17th Taking Back Our Schools Rally and plan for our end-of-the-year action around NYCoRE's Open Letter to Chancellor Fariña and Mayor de Blasio!
Location:
NYU Pless Hall 3rd Floor Lounge
82 Washington Square East
New York, NY

Date: Friday, May 16th

Time: 
6:00 to 8:00 PM
NYCoRE 101 at 5:30 for new members 
Questions? Please e-mail info@nycore.org

Please Bring ID. 

See you soon!
http://www.nycore.org

Support provided by the Union Square Award, a project of the Tides Center.