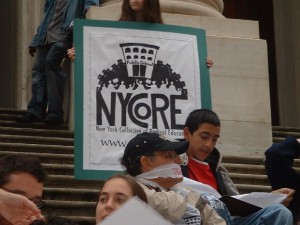 NYCoRE monthly meetings are starting up again. The first one of the new school year is Thursday, September 15th.
Come and learn about new and ongoing projects and ways to get involved in the struggle for educational justice inside and outside the classroom.
Bring a friend, colleague, parent etc.!
Thursday, September 15th 5 pm – 7 pm
NYU Pless Hall 3rd Floor Lounge
82 Washington Square East
Please RSVP for food head count and security list. RSVP link
For question, email us at info@nycore.org
**Please note starting in October the monthly meetings will be taking place on the third Friday of each month.