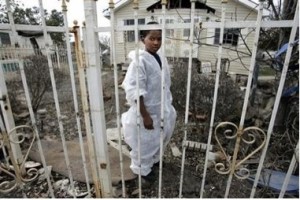 In recognition of the 5 Year anniversary of Katrina, revisit the Unnatural Disaster curriculum created by NYCoRE in 2005.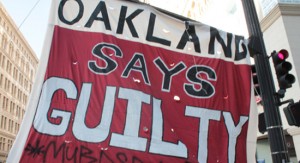 Johannes Mehserle, the former police officer whose murder of a prone, handcuffed Oscar Grant made international news on New Year's Day 2009, was convicted yesterday for the lesser charge of involuntary manslaughter. Mehserle could serve as few as two years.
What occurred when the jury, which had no Black members, came back with a verdict that seemed to give so little value to the life of Oscar Grant, many Oakland residents were stunned. Still, when it was announced Thursday that the verdict would be read at 4 p.m. Pacific, downtown businesses cleared out early — as if, in a state that made Rodney King a household word, no one really expected Johannes Mehserle to receive anything more than the light sentence he received, and that people would respond.
Area organizers say they need your help to fight for a strict judgment for Oscar Grant's killer……
taken from: http://ernestoaguilar.org/what-you-can-do-for-justice-for-oscar-grant/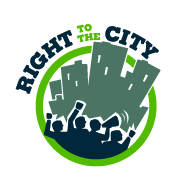 NYCoRE, in collaboration with Paper Tiger Television, is currently in the process of creating a curricular resource for the Paper Tiger documentary, Right to the City. The three-part film documents the work of the Right to the City alliance in New York City, which is fighting for a just, healthy, affordable and equitable city. In a city run by moneyed interests, a united front is needed to win real and lasting change for the majority of people living in cities.
Here is the form to submit your idea for the Right to the City Curriculuar Resource Guide. If you have questions please email Edwin at edwin@nycore.org
To watch some or part of the film check out http://www.papertigertv.blogspot.com/