RSVP for Our May 20th Member Meeting
Immigration Enforcement, Law Enforcement, and Educational Justice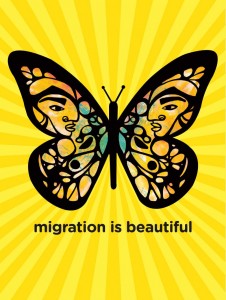 Join us Friday, May 20th for our monthly member meeting. This month's Political Education will be facilitated by members of NYCoRE's Teach Dream Working Group.
In April, we discussed the intersections of the prison abolition movement and educational justice. In this month's meeting, Teach Dream (a working group of NYCoRE) will continue this conversation by exploring the connections between immigration enforcement and law enforcement. The United States has a long history of using policing and borders to perpetuate racism and capitalism. We will read, discuss, and draw ways that we as educators in particular can resist and support resistance in order to imagine and bring forth a world without borders and without police.
Check out these two actions to support undocumented and immigrant youth and families:
To learn more about these actions, join us on May 20th!
Note: Credit for much of the political analysis in this workshop goes to the Black Lives Matter movement, the ICEfreeNYC coalition, Families for Freedom and the New York State Youth Leadership Council.
Please remember to RSVP to give us an accurate head count for food as well as bring reusable food containers and utensils. Let's try to be radical in all aspects of our lives!
Time:
5:30 to 8:00 PM
This meeting will include political education and working group break out time.
NYU Pless Hall 3rd Floor Lounge
82 Washington Square East
New York, NY
There will be no NYCoRE 101 for this meeting. If you are new to NYCoRE, please check out nycore.org to see our member guide.
Please Bring ID and RSVP here to give us a head count for food, and to notify security.
NYCoRE
http://www.nycore.org