RSVP for NYCoRE's General Meeting – Friday, April 19th
"Educators and Communities United"
At February's general meeting, we heard from candidates from the Movement of Rank and File Educators (MORE) on why we need to organize our chapters and take over leadership of the UFT.  Last month, we heard inspiring words about the power of united communities from Karen Lewis, the president of the Chicago Teachers Union, props to the NYCoRE conference planning committee.
We have been inspired by the events in Chicago ever since the Caucus of Rank and File Educators won leadership of the Chicago Teachers Union.  Even before winning leadership, CORE was partnering with key constituencies of public schools: parents, youth and community organizations. When CTU struck this September, they did so with the support of the majority of the public and parents.  This is the type of community, parent, and student relationships we need to build here in New York City in order to fight the ferocious attacks on public education.
For the final three meetings of this school year, we will connect with community organizations, parent groups, and youth groups to hear from them and to explore how their work connects to ours.  April's political education piece is focused on community organizations.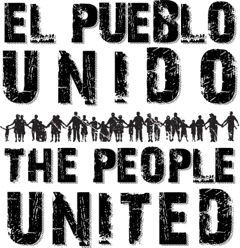 Educators will hear from community organizations on how they can support their work and find avenues for educators to tap into and connect students to the resources offered by community organizations all over the city.
In addition to our political education piece, there will be more ways to engage in critical discussions around issues affecting education.
Check out the following breakout groups:
New Teacher Group
No Human Being is Illegal
NYCoRE Conference Planning Group
If you are interested in leading a break out-group please e-mail Rosie at rosie@nycore.org.
Location:
NYU Pless Hall 3rd Floor Lounge
82 Washington Square East
New York, NY
Time:
6:00 to 8:00 PM
There will also be a NYCoRE 101 Session at 5:30 for folks who are new to NYCoRE and who would like to hear more about the organization and ways to plug into it. If you are interested, please RSVP here, or fill out the form below.
Some food will be provided
Please Bring ID and RSVP here to give us a head count for food, and to notify security.
Thanks,
NYCoRE Member Committee
http://www.nycore.org
Support provided by the Union Square Award, a project of the Tides Center.