Online Registration is NOW CLOSED!
NYCoRE's  4th Annual Conference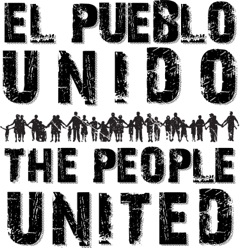 Location: Julia Richman Education Complex
317 East 67th Street, New York, NY 10065
Date: Saturday, March 16, 2013
Registration
Online registration now closed*

Conference Overview:
Keynote Address
Karen Lewis, President of the Chicago's Teachers Union
accompanied by DJ ULTRAMAN, Benji Chang, Post-Doctoral Fellow with IUME Teachers College
A school should be the center of a community — a place that feeds the minds and hearts of its young people, a place that celebrates the neighborhood's cultural and linguistic heritage, a place that provides the tools for a community to deepen its self-understanding and broaden its understanding of its connections to the broader world.
Across the country, however, the ability of educational institutions to serve these purposes is being severely damaged. Schools are increasingly seen as opportunities for the wealthy and powerful to make a profit, or to further their own political agendas. While these agendas affect different groups in a variety of ways, in such seemingly disconnected policies as school closings, teacher bashing, and the banning of ethnic studies programs, a common thread emerges:  disregard for the histories, needs and people served by local public schools.
But in response to these dehumanizing, profit-driven policies, communities are fighting back. People are coming together, supporting, valuing and caring for one another as individuals with unique histories and experiences, rather than as statistics. Communities are reaching out, forming new connections, building bridges, strengthening ties. From the Chicago teachers and the parents who supported them in their recent strike, to the work that teachers do in their classrooms, we are working to listen to one another, and to hear each other's voices over the din of the empty rhetoric of politicians, and to bring our voices together in a call for justice.
NYCoRE's 4th annual conference seeks to be a space to further this work:  a space to hear one another's voices, to strengthen our connections to one another, to form new connections. We seek to provide an opportunity to work towards becoming El Pueblo Unido — A People United in the struggle for justice, even as we acknowledge the differences among us, and the differential access to power and privilege that have shaped our individual and collective histories. To this end, we are seeking workshops that will be of relevance to educators in varied settings that are diverse in their focus topics.  Relevant political critiques are welcomed, as are curricular ideas, classroom strategies, presentations on community work, and other ideas for inspiring practice.  We are also specifically seeking workshops that contribute to bridging the gap that often exists between educators and young people by bringing the voices of youth into workshop sessions.  All proposals should demonstrate relevance to the conference theme, described in detail below.  

About NYCoRE
New York Collective of Radical Educators (NYCoRE) is a group of public school educators committed to fighting for social justice in our school system and society at large, by organizing and mobilizing teachers, developing curriculum, and working with community, parent, and student organizations. We are educators who believe that education is an integral part of social change and that we must work both inside and outside the classroom because the struggle for justice does not end when the school bell rings.  NYCoRE members hold in common nine Points of Unity which can be found here:  http://www.nycore.org/nycore-info/points-of-unity/
Goals of the Conference
To share information and critical thinking around the conference theme, namely the ways in which communities can organize together to survive and thrive despite current dehumanizing educational policies
To provide rights-holders in the education system with information and new ideas that can strengthen our effectiveness as activists, both inside and outside of our classrooms (and other sites)
To forge connections between and among educators, researchers, parents, activists, and students, fostering new and innovative partnerships and collaborations
To develop structures for ongoing discussion and working groups about education and social justice
To organize a national voice in the ongoing debate over education reform
To plan actions, advocacy, future meetings
To bridge the gap between youth and educators by creating a space to make young voices heard
To develop and share ideas for inspiring practice, both inside classrooms and in communities

Conference Theme:  El Pueblo Unido — The People United!
While the current political system which prioritizes profit-making over everything else affects all of our lives, different groups are impacted in very different ways. Racism, anti-immigrant sentiments, and other hate-filled ideologies have been powerful tools in the perpetuation of an exploitative status quo. For this year's conference, we are seeking proposals that explore the varied and specific ways in which profit-driven agendas affect specific communities in relation to education.  We also seek to address the ways in which we can bring our varied stories together into a community that is unified in struggle towards justice, a community that sings the same song of collective liberation through endless themes and variations. This is a forum for provocative questioning, for story-telling, for information-gathering, for inspiration, for developing our craft, for activism, for providing new fuel for the ongoing work.
For questions: info@nycore.org
Location: Vanguard High School
317 East 67th Street, New York, NY 10065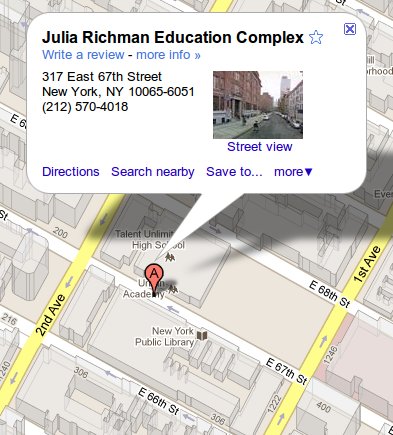 *limited on-sight registration at the door