Join NYCoRE for its Monthly General Meeting!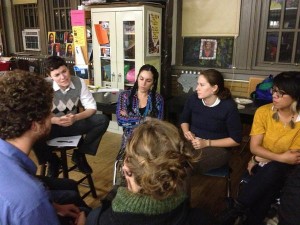 Some food will be provided. Please bring ID!
If you are new to NYCoRE come to the NYCoRE 101 Meeting at 5:30 just before the monthly meeting.
RSVP  for the upcoming meeting when they are announced.
Your RSVP helps us take a head count for food, and to notify security.
If you have questions email us at info@nycore.org
Stay connected with NYCoRE on Facebook and Twitter
Join us for our 2014-2015 General Meetings!
NYU Pless Hall
82 Washington Square Place
6:00 – 8:00pm
9/19/14: Political Education (PE)
10/17/14: Working Groups
11/21/14: Working Groups
12/19: PE & Commitment Celebration
1/9/15: Working Groups
2/27/15: Working Groups
3/20/15: Conference Set-Up
4/17/15: Political Education
5/15/15: Working Groups
6/19/15: Memb!er Recognition
– See more at: http://www.nycore.org/participation-2/membership/#sthash.KuB1K3in.dpuf